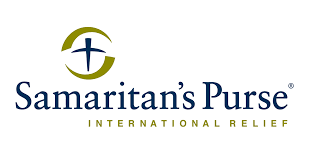 We're "Pro" Community.
We honor, love, and support our North Texas communities. Not only do we greatly appreciate the support our business has received, but this is also our home, where our children learn and grow, and our friends and families reside. Air Repair Pros is here for our communities and neighborhoods, keeping residents comfortable in their homes all year round. We love serving our neighborhood families, and we love seeing them grow and thrive.
As we work to serve our community, we encourage you, our customers, neighbors, and friends, to join us in helping when and where you can.
This past holiday season, we sponsored Thanksgiving meals for senior residents of Lakeside Manor Senior Apartments and provided children's gift boxes through Samaritan's Purse International Relief. We're also partnered with the North Texas organization, Lovepacs.
Lovepacs was created to provide meals to students, who would otherwise go hungry during school holidays. Through coordination with local schools and its volunteers, Lovepacs engages communities to feed children as an expression of love. Those able and inclined can even help by viewing their list on Amazon – or by contacting Lovepacs to volunteer or host a food drive in their local communities.
Please join us in supporting these wonderful organizations. Thank you!