Furnaces & Coils in Frisco, TX
Keep Your Home Warm
Furnaces continue to be a popular and effective way to heat homes during the colder months. If you are struggling with your heating system or have begun to notice that your HVAC system doesn't heat your home as well or efficiently as it used to, our HVAC professionals at the Air Repair Pros are ready to help you explore your furnace options.
For over 20 years, the Air Repair Pros have been helping homeowners throughout Northern Dallas and beyond cool and heat their homes with effective repairs and modern, industry-leading technology. We are also a preferred air conditioning vendor and continue to offer the manufacturer's latest, effective, and money-saving offerings to our customers.
Ready to learn more about our furnace offerings? Contact our Frisco HVAC repair professionals today.
Our Furnaces & Coils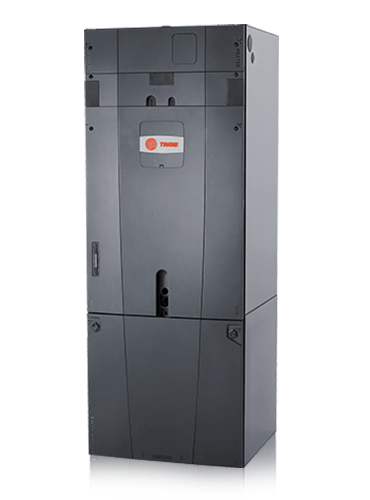 While we can order any HVAC equipment, the following are always fully stocked in our warehouse.
The Trane XC95m Gas Furnace is rated with up to 97.3% efficiency (AFUE) and select furnace models are ENERGY STAR qualified. It features the ComfortLink™ II communicating technology which connects all of your key components so your system automatically charges, configures and calibrates for optimal performance through the lifetime of your products.
The Trane S9X1 Gas Furnace family features up to 96% AFUE and is packed with energy-saving features such as a high efficiency ECM (Electronically Commutated Motor) blower motor. These high efficiency features help lower monthly energy bills, helping you save money over the lifetime of your furnace.
The Comfort™ Coil is specifically designed to work in union with your Trane outdoor condensing unit and furnace. They are carefully matched in size, efficiency and capacity to ensure optimal comfort and efficiency. Trane's new enhanced fin design was developed to provide superior humidity control with the reliability and efficiency you expect.
Dependable Heating Solutions from the Air Repair Pros
Want to learn more about these industry-leading products? Call our knowledgeable professionals at the Air Repair Pros today. Whether you are looking to upgrade your heating system, need a replacement, or interested in the latest money-saving options, our Frisco furnace repair professionals are ready to assist you.
Make sure your home will be comfortable this coming winter. Call (972) 625-1400 today to speak with our Air Repair Pros team.
Furnaces & Coils in Frisco, TX
When it comes to furnaces and coils in Frisco TX, these important parts of the HVAC system use the electricity or gas to generate heat energy. In general, the furnace coil works as a heat exchanger that absorbs heat and causes the blower to distribute it via air ducts.
The Air Repair Pros offers furnaces and coils repair service in Frisco, TX and ensures they work fine to maintain the temperature inside your home optimally. The Air Repair Pros is a 20+ year old company that has experienced, certified, and skilled technicians who will diagnose and fix any issue associated with furnaces and coils in Frisco, TX.
How do furnace coils work?
Commonly known as "evaporator coils," they play a key role in your central HVAC system. Heat pumps and air conditioners both work by transferring heat from one location to another. In summer, both systems take heat from indoor space and move it outside.
Remember, refrigerant plays an important role in accomplishing this task. For instance, when the refrigerant moves through the coil inside the home, it absorbs heat. Then, it travels outside to expel the heat so that it is cooled. The cycle starts again and continues until the right temperature is maintained.
The HVAC system circulates air from the indoor space of your home and through vents located outside. The furnace system replenishes its supply via the "cold air return." It sucks the air from your home and back through the return ducts into the furnace and let the process starts again.
Both an electric and gas furnace have blowing fans that takes the air into the heat exchanger. The fan is an essential part of the furnace, which needs protection from grit, dust, dirt, hair, and other environmental pollutants. Therefore, we recommend furnaces and coils repair or maintenance service to make the device function properly throughout the year.
The furnace also has filters that allow proper airflow. At the same time, the filters work to catch particles that otherwise can damage the system. However, the filters protect the parts of the furnace as well as filter the air in your home.
Common Furnace and Coil Problems
Your furnace can undergo a wide range of problems. It is important to avoid doing it yourself. Experts do not recommend DIY furnaces and coils repair. The reason is that you can end up facing bigger problems, which may cause you to replace the system entirely. You need a professional service that can repair the furnaces and coils in Frisco TX adequately. Here are a few common problems associated with furnaces and coils.
Not Receiving Power
Most often, the thermostat of your HVAC system works fine, and the settings are correct, but you still face issues. The reason could be an unplugged furnace. Although it seems bizarre thinking about how it got unplugged, it is worth calling the Air Repair Pros to check for the issues.
In case the furnace is properly plugged in, then there might be problems with the circuit breaker. If it is in the OFF position, flip it back to "ON." Also, if the circuit breaker is between "ON" and "OFF," then first flip it to OFF and then switch it to "ON."
The continuous tripping of the breaker means problems with wiring. Our technicians are furnaces and coils repair experts, but they also have electrician licenses. So, in case there is an issue with the wiring or the breaker itself, we will ensure fixing it quickly and effectively.
Cracked Heat Exchanger
Cracks can develop over time in the heat exchanger of your furnace. It is a serious issue because the cracks allow carbon monoxide and other gases to seep into the home air.
A qualified technician will look for cracks in the heat exchanger during the furnaces and coils repair or maintenance work. Make sure you contact the Air Repair Pros so that we inspect your system and find out why the carbon monoxide detector is giving you warnings.
Clogged Air Filters
Talking about furnaces and coils in Frisco TX, a clogged filter is another cause of breakdowns for a furnace. When the filter is clogged, the furnace system will work harder than usual to function properly. The clogging occurs when the filter blocks the system's airflow.
As a result, the furnace will consume more energy and make the indoor space less comfortable. At the same time, it will increase the chances of breakdown dramatically. Call the Air Repair Pros that offer repair services for furnaces and coils in Frisco TX.
Check Out Our Special 100% Satisfaction Guarantee!
Our Trip Charge is only $67 but it's FREE with a Comfort Club Membership.